Schools, sports teams, religious organizations, youth groups, summer camps… We have a deal for you.
For large groups and institutions, Jump 'n Jammin offers special admission packages designed to suit your needs.We accommodate groups ranging from schools and summer camps to religous organizations and sports teams. Additionally, we have excellent facilities for corporate meetings and team building workshops. Our private rooms are perfect for meetings, award ceremonies, and of course a place for your group to enjoy a meal or snack, all without having to leave our facility. To find out whether your group, or organization, qualifies for our group / institutional pricing, or if you have any additional questions, call your closest Jump 'n Jammin location.
​
Arcadia (626) 821-9120

Mission Viejo (949) 582-5890

Moreno Valley (951) 867-6513

West Covina (626) 337-2232

Oxnard (805) 278-0032
We are more than happy to help you personally.
Please reload
We put the FUN in fundraising
Fundraisers are an essential source of funding for all types of organizations. Jump 'n Jammin is a great fundraising idea. Everyone has fun, and your organization generates those much needed dollars, up to 20% of your group's sales.
No matter what your organization's goals and objectives are, a Jump 'n Jammin fundraiser can work for you. We do it all. Whether you're a school, religious organization, youth group, PTA group, scout troop or sports team, a Jump 'n Jammin fundraiser makes dollars and cents.
Don't spend your valuable weekends washing cars or sending your child door to door selling candy. Bring your whole family, your friends, schoolmates, and neighbors. Everyone has fun and your organization comes out ahead.
Call your local Jump 'n Jammin and ask to book your fundraiser today!
Please reload
Listen to what our visitors are saying.
"I'd never been here, but by the commercials I've seen I thought it was JUST for group parties. But a friend invited me to go along a couple days ago. For just $5 my 16 month old had 2 hours of fun. They have little sections per age, like an infant/toddler area with lots of tumbling mats and blocks and fun stuff, a big ball area for all ages (comes with slides, and lots of fun machine that pops balls everywhere), music items, a fun interactive game station, and more! It was well worth it"
Joanna G. – Ladera Ranch, CA

"Beautifully kept facility. Extremely clean. One of the best indoor playgrounds I've ever been to.. Great section for older kids and nice section for the little ones."
Cynthia L. – Rowland Heights
"It's Jump 'n Jammin! This place is great! I take my daughter here all the time. I tend to go on weekday mornings when it is less busy. But the staff there is great! They tend to remember the regulars by name & make you feel welcomed. They are all young employees but that's what makes the experience all that more memorable… they play with the kids and are able to joke with us.
Steven G.
It is absolutely clean! I often see them detail cleaning a different area everyday and it is cleaned every night. Dust free.
Tom N. – Huntington Beach, CA
Parties are great! Although it's only for 2 hours, it's more than enough for the kids. Everything is so organized and the 2 party hosts are great at keeping everything organized and serving the kids everything. Someone is always supervising and cleaning the busy weekend play area. It's a great place. highly recommended!!!!"
Stephan, W – Monrovia, CA
"I took my daughter to a birthday party at Jump'n Jammin and she loved it. The staff handled all of the serving and clean-up while the adults were free to sit around and talk or to play with their kids. The play area is large with three levels of tubes, slides, and obstacles that are appropriate for the kids and their parents together. In the center there's a large area with thousands of foam balls and cannons to shoot them. This is the best children's play center that I've seen, and it is kept nearly spotless. My daughter is begging go have her next birthday party there."
Wendall W. – Anaheim, CA
"I took my family (2 kids and my husband) to Jump 'n Jammin when it first opened up last year. We've been going back regularly ever since. Both my son, and daughter love it there. The place is very clean and it's well staffed. I love that I can play with my kids, if I choose, or, get some reading time in. My husband attends our Jump 'N Jammin outings when we go on the weekends or if he's able to, during the week. I think he has more fun than my kids. For $24 bucks, my kids are entertained for at least 3 hours and, get a ton of exercise."
Amy B. – Aliso Viejo, CA
"In addition, I've been to a handful of parties there and they seem to be very well organized and I've watched the staff do what they do. I was impressed with the attentiveness of the staff with respect to the kid's needs."
Wanda S. – Glendale
"This place is awesome…"
Sandy Chan-Michaels – Arcadia, CA
"I LOVE the variety, kids never tire of it. This is definitely more fun than your traditional "inflatable" play area. Ball volcano, climbing, slides, light-up dance floor and small bounce house. This really has a lot going on"
Bella F. – S. Pasadena
"Fun and very clean place. Happy that new indoor play centers have survived after Discovery Zone."
"Dear Jump 'n Jammin, We had our son's party at your place in the Kaleidoscope mall last Sunday the 20th., and everything was great. The party went off just as your staff said it would. The party helpers you gave us were top notch and we didn't have to lift a finger, the kids were well taken care of. I already know of two of my party moms who are going to book their kids parties there so you're obviously doing something right. Thanks again."
Karen M. Coto de Caza, CA
"Kids LOVE IT HERE… This is a really fun place to take the kids, even older ones. My 5 and 8 year old love it and it is a great place for them and their friends to move around and get a lot of exercise!!"
David K – Mission Viejo CA
My boys liked this place because there was a ton of stuff to climb on….a GREAT day's fun.
Daniella R – San Dimas, CA
Please reload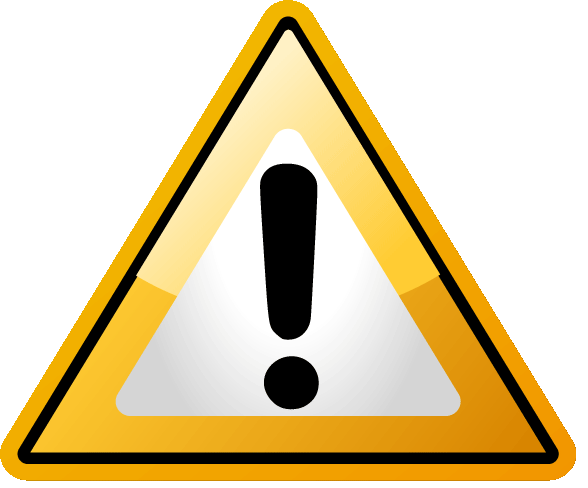 Adherence to these basic rules will help to ensure a positive play experience for all our guests.
Socks are required by ALL visitors. (CHILDREN AND ADULTS)

No outside food or drink permitted.

No Running!

Gum chewing is NOT permitted inside our facility.

Children under the age of 3, must be accompanied by an adult in the tube system and foam factory areas.

All adults entering our facility, must be accompanied by a child, or attending a child's event (birthday party).

Children are the responsibility of their parent/guardian while at Jump 'n Jammin.

Any medical condition that may hinder your child's enjoyment of our facility, should be reported to our staff.

Remove all jewelry and loose articles before entering the play area.

Food and beverage must be consumed in our concession area.

Jump 'n Jammin reserves the right to refuse admission, and request that an individual who violates our safety rules leave the facility immediately. In such cases, refunds will not be provided.

Awareness and attention to Jump 'n Jammin's smaller guests is appreciated (don't run them over).

Not unlike your car at the airport; Do Not leave your child unattended. Wristbands must be worn by EVERYBODY at Jump 'n Jammin. Wristbands will be removed by a Jump 'n Jammin staff member upon exiting.

Parents: Do not leave Jump 'n Jammin without your children. Exceptions made for J-Care and party guests.
Please reload
We take the safety and security of your children very seriously.
Jump 'n Jammin's guest registration procedures utilize serial numbered wristbands to assist in identification and parent/child matching. This system aids in preventing any child from leaving without the same adult who brought him/her. Prior to exiting our facility, a Jump 'n Jammin staff member will examine every guest's wristband for numeric continuity. Alternate security procedures are utilized for party guests and J-Care attendees. All children must be accompanied by an adult and all adults must be accompanied by a child.
Please reload
We're always looking for energetic, honest, and hard working individuals to join our team.
As necessary, vacant positions will be filled by reviewing candidate's applications and completing an in person interview. An employment application can be downloaded here, using the PDF links. Download, print, and complete both PDF pages.
We recommend you submit your application in person however, completed applications can be mailed to the Jump 'n Jammin you want to work at.
Applications will be reviewed when an appropriate position becomes available. Jump 'n Jammin is an equal opportunity employer.
Please reload
We want everyone to enjoy our website and facilities
If you use assistive technology (such as a Braille reader, a screen reader, or TTY) and the format of any material on this website interferes with your ability to access information, please contact us. To enable us to respond in a manner most helpful to you, please indicate the nature of your accessibility problem, the preferred format in which to receive the material, the web address of the requested material, and your contact information. Users who need accessibility assistance can also contact us by phone through the Federal Information Relay Service at 1-800-877-8339 for TTY/Voice communication.
Accessibility Design Guidelines
Our website has been designed with the following accessibility guidelines in mind:
Browser Accessibility Information
Many popular browsers contain built-in accessibility tools.
Additional Plug-ins
Adobe Reader is required to view and print PDF documents that appear on this website.
Adobe Flash is required to view certain videos that appear on this website.
Supported Assistive Technology
Please reload
Please feel free to use this form to contact us.
If you are interested in booking a party, or would like more information about our parties, don't use this form. Use our online party booking system or, feel free to call the your local Jump 'n Jammin that you want to book at. Here are the telephone numbers:
​
Arcadia (626) 821-9120

Mission Viejo (949) 582-5890

Moreno Valley (951) 867-6513

West Covina (626) 337-2232
We are more than happy to help you personally.
Advertising opportunities, T.V. or movie filming request, or to contact our corporate office, please use this form.
Please reload